︎︎︎ Back
---
From July 15 to 17, 2023
Basement, Level -1.
PSYCHIK EYEWEAR LAUNCH - ROHAN MIRZA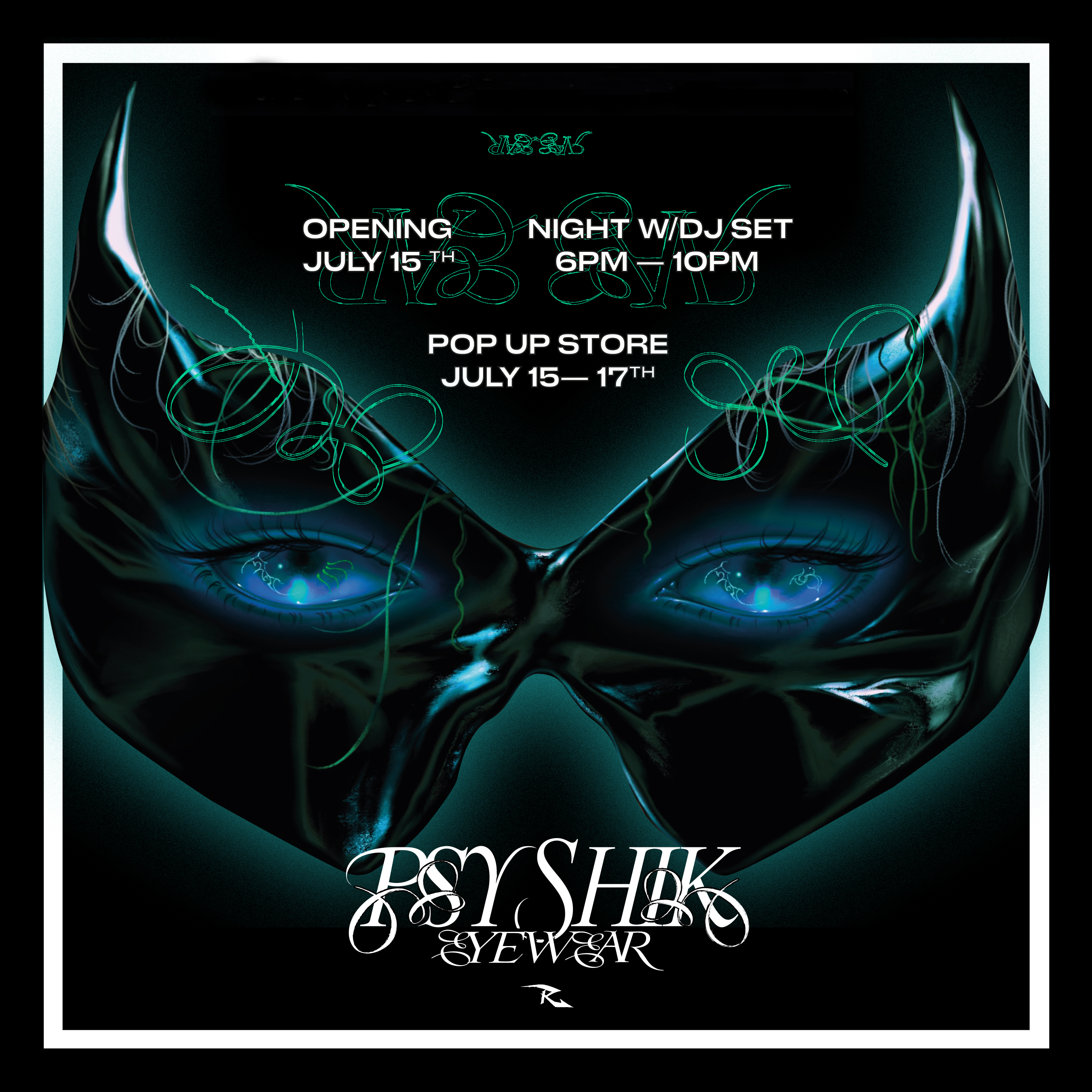 PSYSHIK EYEWEAR by Rohan Mirza
Rohan Mirza (
@marierohanaa
) is setting up for three days for the release of PSYSHIK Eyewear, a collection of 3D-designed sunglasses, available for sale starting from July 15th. Come and visit his immersive pop-up store to get ready for your HOT ODD SUMMER with exclusive pieces.
Launch event open to everyone, with a lively DJ set & exclusive green colorway will be available in Paris Pop-up store only.
On Saturday, July 15th, a special launch party will take place with no less than five extra-hot DJ's. Then, the pop-up will take place on Sunday and Monday to take your chance to pick up a pair.
DJ sets with:
AMBIANCETRANGE (
@ambiancetrange
)-
PORSHEGIRL (
@ionataann
) -
KENNYNYMPHE (
@kennymphe
) -
DJ GARBAGE (
@djgarbage
) -
LADETENTE (
@hugoladetente
) -
-
Visual:
@jack_o_coutot
Illustration :
@mong__sang
With:
@loloxloloxloloxx
@hugoladetente
@marius_perraud
@emilienlassance
@sakurofo
@matt__moi
@gil________________
Special thanks to
@lucienheritier___
-
Opening: July 15, 6pm - 10pm
Pop-up: July 16 - 17, 11am - 7pm
Basement -1 - Free entry
---