︎︎︎ Back
---
Was December 17, 2021
NO DRAMA - Calendar 2022
3537 is forever supporting queer community and is more than happy to welcome NO DRAMA for their 2022 Calendar.
NO DRAMA is setting a Launch Event on Friday December 17, with a concert from TROP NICE [Live] LEMOJADE and BROODOO RAMSES, with photo display exhibition.
- See you with no drama, at 3537.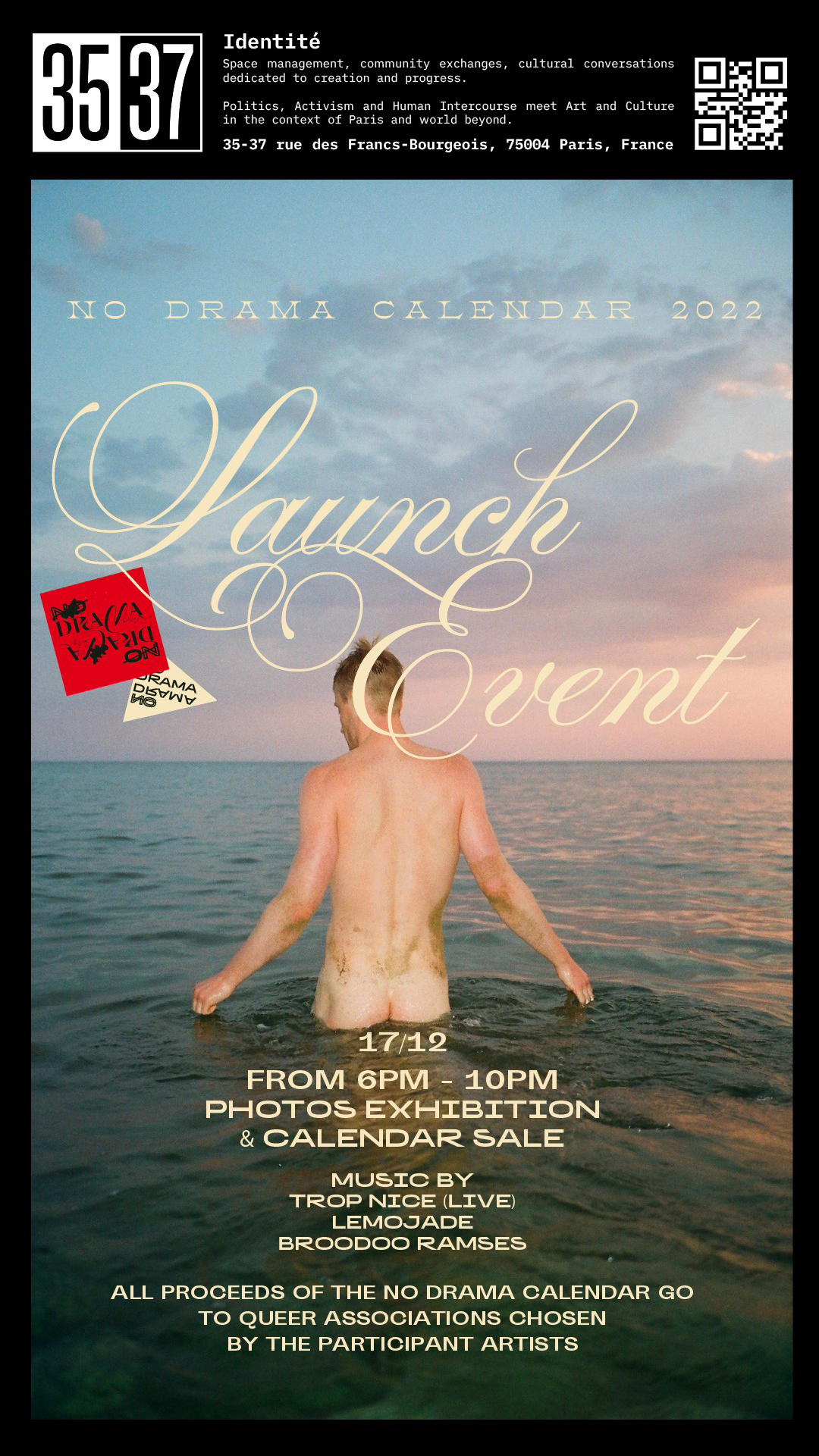 ---