︎︎︎ Back
---
On February 28, 2023
Underground, Level -1.
I AM NOT ALWAYS WHERE MY BODY IS - JORDAN ROBSON & CLAIRE ARNOLD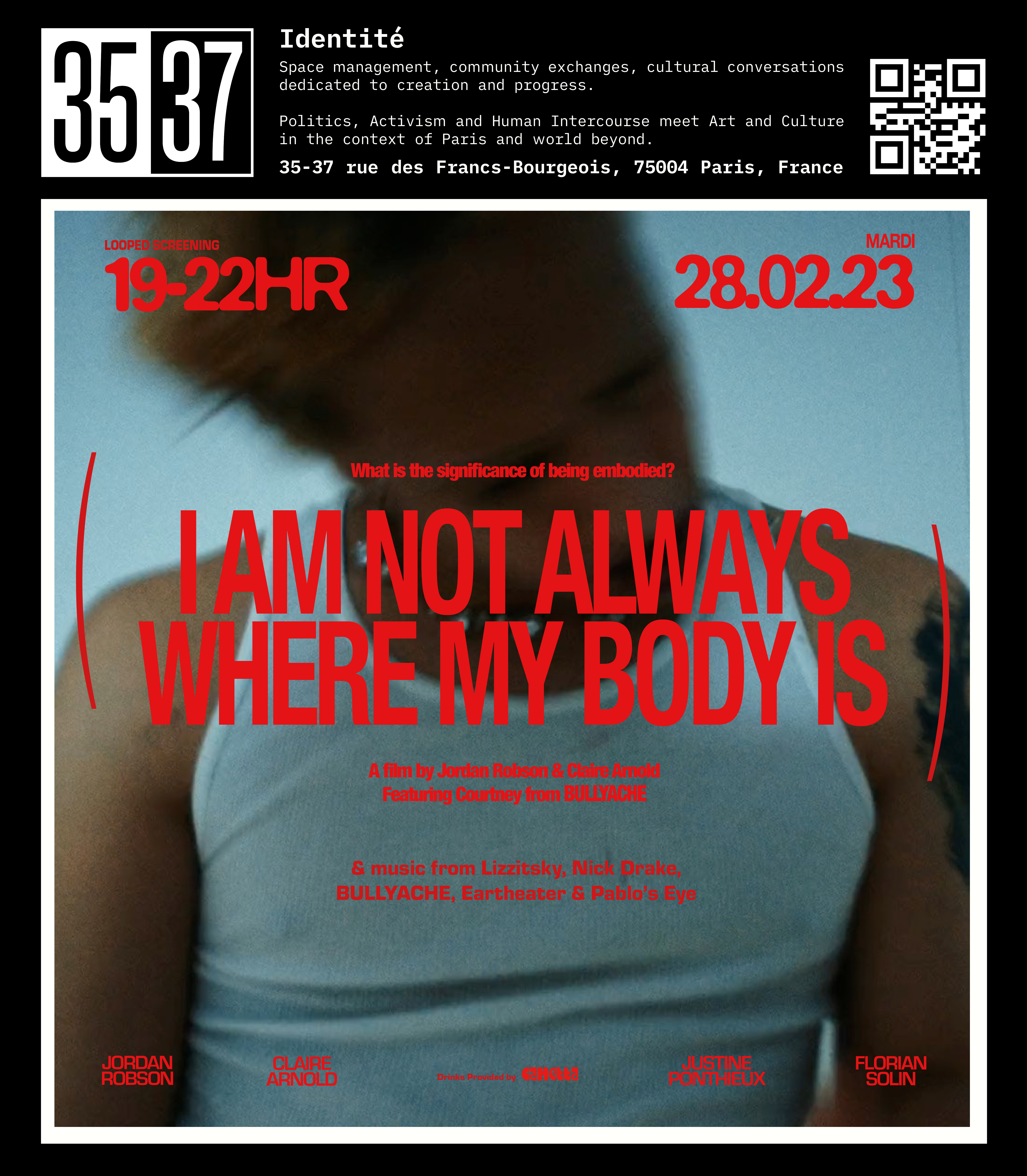 This short film explores movement as a form of meditation, following one body, one spirit, one mind, progressing through phases of ritual and release. Unravelling without necessity for beginning or end, each section speaks to spiritual practices both ancient and new; seeking to embrace the forms of Tai Chi and yoga as conduits for transcendental experience under the same roof as rave or ecstatic dance. Whether induced holistically, through breath work or psychoactive substance, worship, prayer, prostration or divine intervention, IANAWMBI studies the delicate tension between our ability to simultaneously connect to, and detach from, our immediate surroundings and the skin we live in.
Guiding the dancer, a custom soundscape is interwoven featuring curated artists Eartheater, Pablo's Eye, Nick Drake, Lizzitsky from Gabber Eleganza's Never Sleep label, and Bullyache.
-
Event: February 28, 6pm - 10pm
Undergound -1
Free entry
---