︎︎︎ Back
---
From January 22 to 24, 2023
Underground Level -1.
3537 presents: CELESTIAL NEPHILA - BRETT WESTFALL AW23
A UNIVERSAL CONNECTION, HUMAN BEINGS, NATURE, THE ELEMENTS AND THE COSMOS.
All living beings and things have an undeniable connection; a reaction for every action that impacts our life on Earth and through the universe.
There are many things that connect us, some of the most powerful being emotions, loss, love and hope.
An interstellar web woven together connceting our energy, our life, our Earth as a flower nurtured with hope. The stars as a compass, guiding with light.
Opening: January 22
Exhibition: January 22-24, 11am - 6pm
Underground Level -1 - Free entry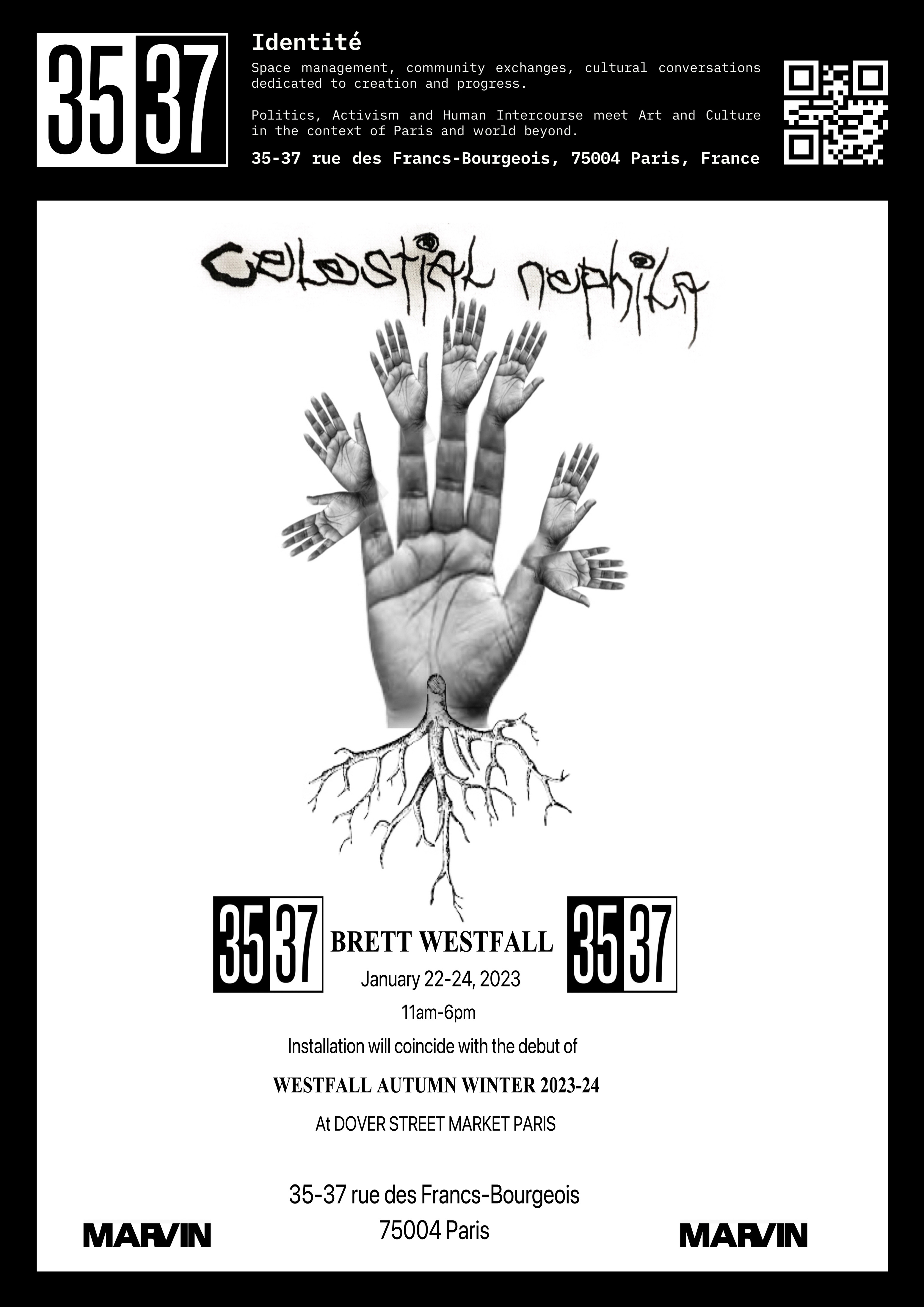 ---