︎︎︎ Back
---
Was December 18, 2021
AIR TIME + DRAWING A BLANK - Film Festival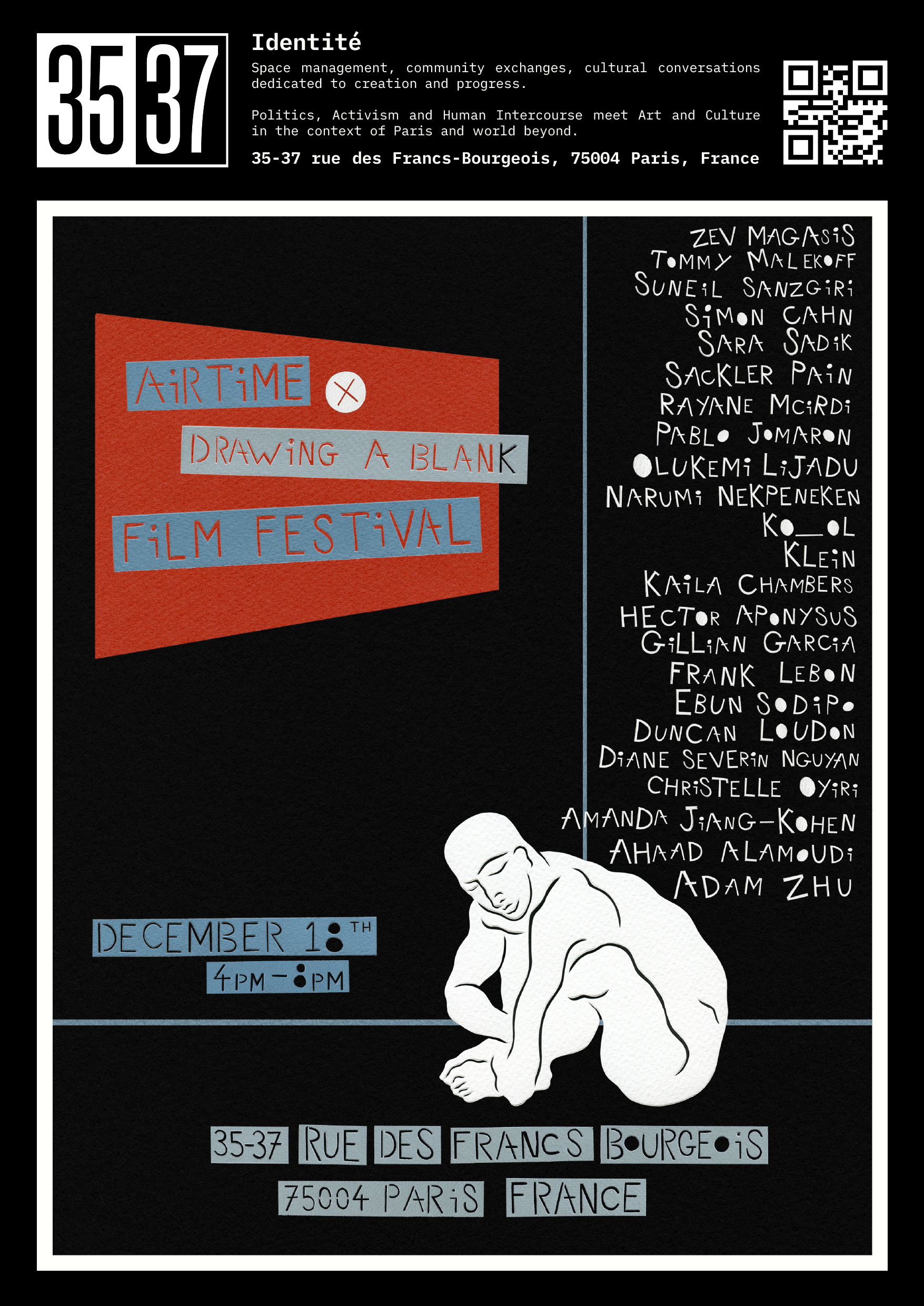 Drawing a Blank and Airtime are coming together for the first time on December 18th at Paris' '3537' arts space to showcase the work of 23 artists (both emerging and established) from the Airtime and Drawing a Blank families who work primarily in film and moving image.
Conceptualised by Asli Baykal, 'Airtime' is a curated outdoor screening event which takes place every year in down town NYC. Founded in 2018, the screening creates an interactive communal cinema space with an aim to introduce filmmakers to a new audience. It's a space for filmmakers at different levels in their careers and backgrounds to show work independent from institutions.
Founded by Ben Broome in 2016, Drawing a Blank is an independent platform supporting artists, performers & image makers through temporary curated exhibitions, happenings, grants & the publishing of prints zines and books. Stemming from Broome's deep faith in the communal, the mission is to create a borderless nucleus for Drawing a Blank's artistic family – one that expands and responds to itself, but remains free from the capital-A "Art World". Drawing a Blank exhibits are imbued with the spirit of dedication, collaboration, and learning – providing a matrix with multiple points of entry for makers of every background to experiment.
---