︎︎︎ Back
---
From June 30 to July 6, 2023
Courtyard, can't miss it.
AGAPORNIS Pop-Up Shop
Agapornis (
@agap_rnis
) is the advent of a Body-Treasure, the celebration of people, of encounters, but also of fashion through tactility where the pleasure of making and the pleasure of wearing intersect.
From a performative glamour to a sexy tenderness, passing by a prim virility and an almost naive softness, they find an aesthetic of pomp where the notion of femininity is adorned with clichés.
Come and discover their exhibition next week at 3537.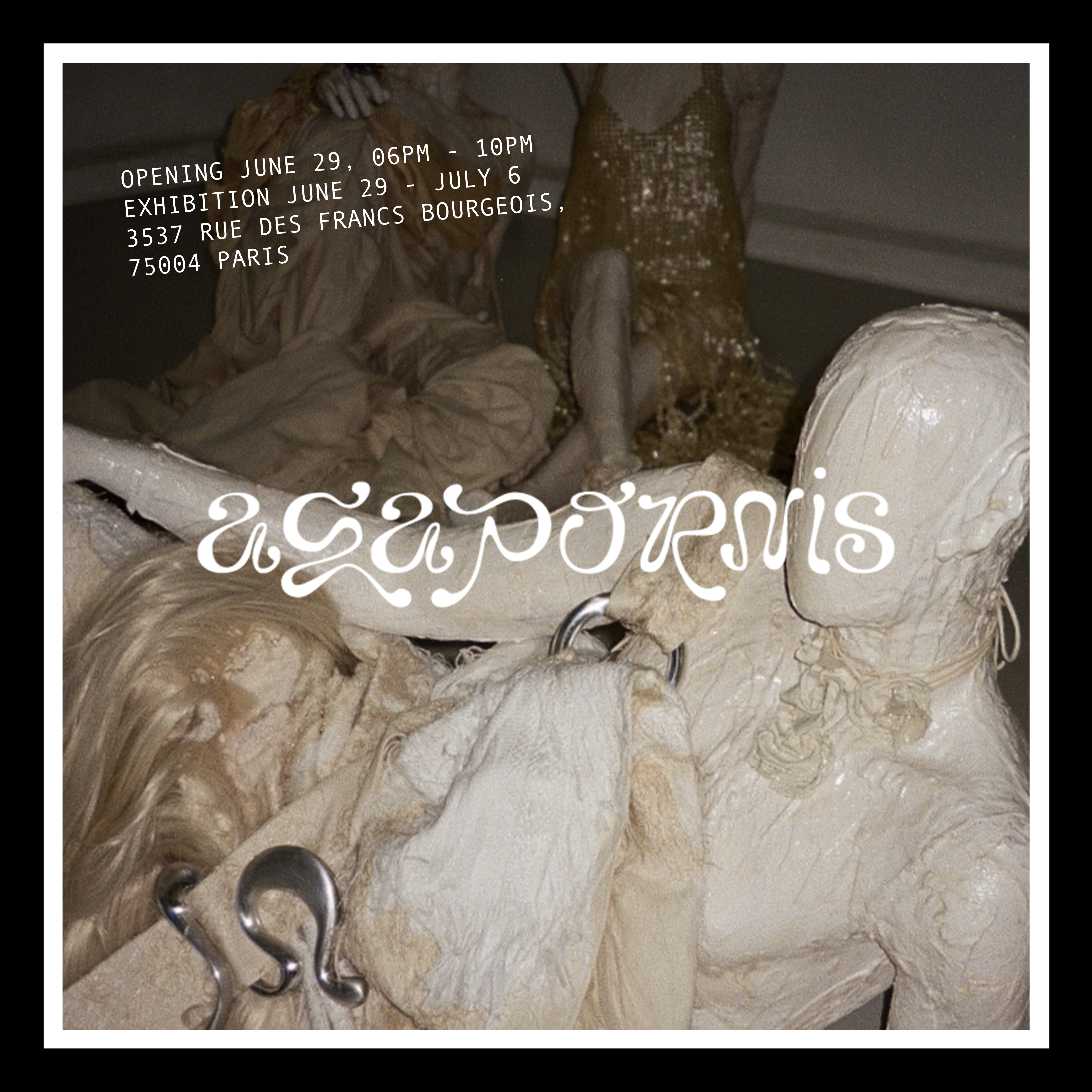 About
Launched in 2021 by designers and curators Zoé Marmier & Louise Jarrige --Le Berre, during their studies in Geneva, Agapornis is a fashion brand and a laboratory for artistic experimentation.
Like the inseparable bird, from which the project takes its scientific name, this collaborative fashion project is based on the love of living and creating together, valuing collaborations with artisans (painter, ceramists, passementerie craftswoman, embroiderer, jeweller) as much as with models-muses, who are in turn muses and artisans of the project.
Craft and collecting are part of their approach.
One allows them to rethink the temporality of fashion and the work of the hand, the other allows them to think of a poetic eco-responsibility.
Ceramics jewels made in collaboration with
@anja.rip
&
@esteban.chnz
-
Opening: June 29, 7pm - 10pm
Exhibition: June 30 - July 2, 11am - 7pm
Basement - 1 - Free entry
---